Submissions
The Council of Editors of Learned Journals has called Southern Cultures "indispensable to a number of fields" and "a hallmark of what ambitious journals should be attempting in the 21st century." We occupy a unique position among publications about the South in targeting both academic and general readers.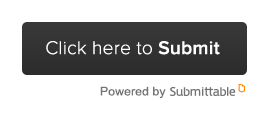 Now in our twenty-first year, we continue to publish leading and emerging voices in southern studies in interviews, essays, articles, personal reminiscences, poetry, photo essays, and surveys on contemporary trends. We welcome thoughtful, well-written submissions year-round from authors, scholars, artists, and others with insights into our region.
We are not interested in writing that venerates an old (or new) white South, promotes a southern nation, or pines for the days of the Confederacy. The plural "cultures" in our name is intentional and is meant to recognize a region of many peoples, histories, memories, and interpretations.
Full submissions guidelines are available here.
Please check Submittable for when submissions will be open for upcoming special issues:
Spring 2016: Documentary Arts
Fall 2016: Fiction (21st-Century) [Please note: we will not be accepting unsolicited fiction.]
Spring 2017: Material Culture
Fall 2017: Appalachia
Spring 2018: Food IV
Fall 2018: Music VIII